ALPAO Deformable Modal Mirrors (DMM) provide an excellent correction of the most common optical aberrations. Each control channel corresponding to one optical mode (e.g. focus or astigmatism), the control is straightforward. It was designed to be easily integrated into systems with a standard tube packaging. 
• One control channel per mode
• Compact electronics
• Designed for OEM applications
OPTIMIZE ZERNIKE CORRECTION
• Large deformation (up to 100µm)
• Low fitting error (down to 2%)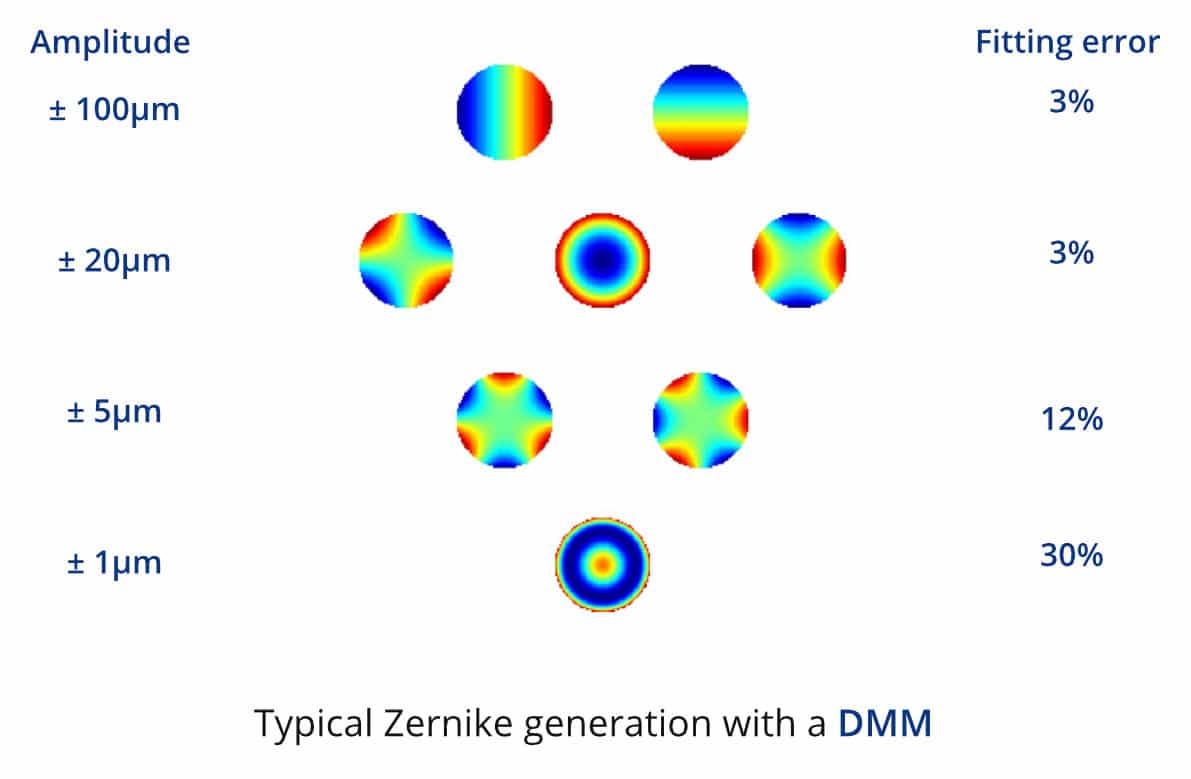 Using ALPAO DMM, you can correct the first optical aberrations at large amplitude and with high precision. DMM allows to use adaptive optics as never before.
Each control channel corresponds to Zernike. You can, for example, correct alignment errors, use the defocus capability for full scan or correct large optical aberrations.

Deformable Modal Mirrors - ALPAO
ALPAO Deformable Modal Mirrors provide an excellent correction of the most common optical aberrations. SIMPLE USE - OPTIMIZE ZERNIKE CORRECTION - COST EFFICIENT